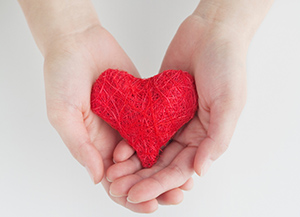 "And in the sweetness of friendship let there be laughter and sharing of pleasures.
For in the dew of little things the heart finds its morning and is refreshed."
— Khalil Gibran,The Prophet
Valentine's Day is around the corner and for some this "Day of Love and affection" can be a fun day to celebrate love and friendship with their loved ones, yet for others it can trigger thoughts of loneliness, depression, and anxiety. For a lot of people, whether single or in a relationship, this so-called "Hallmark Holiday" can bring upon a plethora of uncomfortable and anxious feelings. For those who are in a relationship, it might feel like a day full of unrealistic expectations of planning an over-the-top date night, paired with a fancy meal and expensive gifts, feeling the pressure to make everything just perfect. For those who are single, they may experience a heightened sense of being alone, and may feel the pressure to find someone to be with on Valentine's Day. If you are single and feeling lonely, know that you are not alone. A recent survey revealed that 1 in 3 people aren't happy with their love life and 1 in 4 wish they had more friends (CMHA). A quick google search on this topic will demonstrate the amount of anxiety and stress Valentine's Day can bring into people's lives and wreak havoc on their mental health.
Regardless of relationship status, we should all take a moment and practice being kind to ourselves. Taking care of ourselves and our mental health is crucial for our everyday life. Here are some tips on how to practice self-kindness and self-compassion this Valentine's Day:
Normalize Celebrating YOU!
Whether you are single or in a relationship, remember to prioritize yourself on this day of love and friendship – by practicing self-love and being your own best friend. Use this Valentine's Day to pamper yourself and plan some self-care activities such as getting a massage, a manicure, cooking yourself your favorite meal or ordering take-out, listening to your favorite music, preparing yourself a bubble bath, and spending some quality time with yourself. Remember that you are the most important person in your life and taking time to focus and celebrate yourself can be just the thing you need to feel loved, appreciated and celebrated.
Practice Gratitude for the Small Things
Gratitude can be a powerful emotion as it can help boost self-esteem which in turn improves your mood and abates feelings of depression and anxiety (AMITA). Practicing gratitude in your daily life can look like being thankful for the smallest things such as enjoying a warm cup of coffee in the morning or admiring a beautiful sunset on your daily walk or thanking the Amazon delivery person as you collect your package. This Valentine's Day, if you are feeling depressed or alone, try writing a "love letter" to yourself and express gratitude for all the small (and big) things in your life that you are grateful for. Your letter might mention your pets, your best friend, your loved ones, your favorite foods, or any memories of moments where you felt an overwhelming sense of gratitude for everything in your life that brings you joy and peace. You might find it hard to stop once you start listing all the things that you already have and are grateful for.
Take a Break from Social Media
Social Media can be a useful tool to keep in touch with friends and feel connected with long-distance family members, however, it can also take a toll on our mental health, especially around a pressure-filled holiday like Valentine's Day. Remember that pictures on platforms such as Instagram are highly curated, may be photoshopped and are just a "highlight reel" and not a full representation of someone's life. Be kind to yourself by setting some boundaries around your use of social media to help lessen its negative effects and enhance the positive effects. Try practicing mindfulness and self-compassion by taking a break from social media around Valentine's Day. Instead try calling a friend or a family member, or if possible, plan a get together with those you keep in touch with on social media and connect with them on a personal level.
Seek Support if Needed!
I hope that tips shared above can help you shake off the Valentine's Day blues. However, if you are experiencing deep depression or feeling overwhelmed, please know that help is always here for you at ECDA. El Centro De Amistad translated into English means The Friendship Center— aptly named for those seeking help and support to build a sense of connection and community and to improve their mental health. ECDA has an array of resources available; If you would like to speak to a professional, please give us a call at (818) 898-0223 to speak to our Intake team and to schedule your appointment.
Article written by Hina Javaid-Camua, Marriage and Family Therapist Trainee