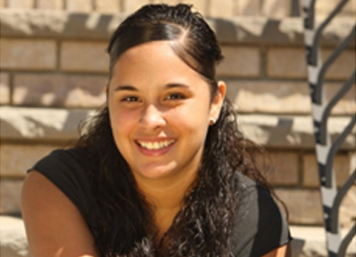 In July 2018, 13-year-old Blanca was referred to El Centro De Amistad by her primary care physician. This led them to El Centro de Amistad in Canoga Park, where Blanca was assigned to Mental Health Clinician Stacey Gaitan. As they completed the assessment process, Blanca's mother reported noticing that over the past year, Blanca had displayed symptoms, including isolation, difficulty falling asleep, low self-esteem, and anxiety attacks. Blanca's anxiety was occurring in class when called on by the teacher or during presentations when going out to restaurants and her back was facing others, when around large crowds, or any situation in which she felt the attention was on her. Blanca's anxiety began interrupting her daily life, as evidenced by her not wanting to leave the house other than going to school for more than thirty minutes or no longer socializing with the neighborhood kidsfor fear that her anxiety would be triggered.
Stacey began working with Blanca and her mother under the Seeking Safety therapy model as a means to address Blanca's symptoms. Stacey provided Blanca and her mother psychoeducation regarding safety plans, social anxiety, panic attacks, and healthy coping skills. Once Blanca started showing progress in treatment, she was shifted into the SCP program. At this time, Stacey worked with Blanca on increasing her self-awareness, building her self-esteem and self-confidence, using positive self-talk, learning grounding exercises, and engaging in exposure therapy. Blanca and her mother were consistent in their attendance and participation throughout the therapeutic treatment. As treatment progressed, her growth became increasingly evident. When Blanca first started working with Stacey, she avoided eye contact, fidgeted with her hands, and spoke in a very low voice. Yet as time progressed, her eye contact was more frequent, she sat up with poise and spoke with confidence.
Despite Blanca's initial intense anxiety symptoms, she was able to reach her therapeutic goals with her dedication to the therapeutic process, constant support from her mother, and the positive therapeutic relationship she developed with Stacey. Blanca's success is reflected in many ways, but the most rewarding is her participation and enjoyment in her schools' theater class. Blanca dreams of being an Actress, and she now has the tools to manage her anxiety and the confidence to pursue that dream. Additionally, Blanca is now looking forward to her Quinceañera with excitement and anticipation. Blanca's success demonstrates the importance of community mental health and ensuring that our services are available to everyone who may be in need. Although Blanca's story is just one of many that come from El Centro De Amistad, it is still a grand victory for us all as we continue on our mission in serving others for a better tomorrow.