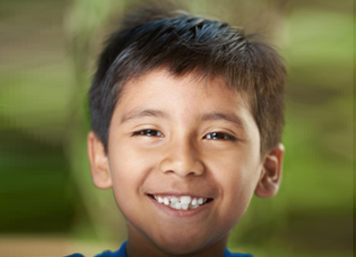 The Rivera family was referred to El Centro De Amistad by a School Social Worker and began treatment with therapist Marianna Navarro, Associate Social Worker, in March of 2019. The family was composed of mother, father, and four children. The child client was seven years old when he entered treatment under El Centro de Amistad's (ECDA) Infant and Early Childhood Mental Health (IECMH) Program.
The client's family migrated from Mexico due to experiencing multiple years of severe community violence. The murder of the client's uncle instilled tremendous fear onto the family. This was when the family decided to migrate to the United States.
At the onset of treatment, the client and his mother were fearful and hesitant to start services due to their legal status, fears related to Latino taboos, and stereotypes associated with accessing mental health services. With patience and empathy, the therapist was able to engage the family in treatment. The family participated in the Evidence-Based Practice, Trauma-Focused Cognitive Behavior Therapy (TF-CBT). The client met for weekly individual therapy sessions with the therapist; the mother met weekly for collateral sessions with the therapist to explore parenting issues, receive psychoeducation related to the family traumas and support. The family also participated in family sessions in which the client was able to share his trauma narrative with his mother and work on relationship issues.
The client presented with the following symptoms at the beginning of treatment: refusal to talk about the event, disassociation (e.g., inability to fully attend to situations or dialogue, foggy state of mind, etc.), avoidance of distressing memories, and thoughts and feelings related to the traumatic event, anger, irritability, becoming easily agitated, exaggerated startle response and enuresis. In addition, the client continuously mentioned a preoccupation with keeping his family safe. All these symptoms were indicative of Post-Traumatic Stress Disorder.
Furthermore, the family experienced having to move three times before securing safe, permanent, affordable housing in the United States. The mother also disclosed extensive trauma in childhood. She experienced many years of community violence during childhood. The mother revealed that her father was kidnapped, and she had not had contact with him since she was 12 years old.
Despite the mother's trauma history, her lack of social support, unstable housing, and lack of transportation, she managed to meet consistently with the therapist. She appeared to benefit tremendously from the services that were provided both in the home and child's school.
Since the onset of treatment, the family has secured permanent housing, accessed transportation resources, and additional mental health services to address the mother's individual and family needs. Additionally, the family was linked to legal and educational resources.
The Rivera family was able to build their social support systems, increase their emotional capacity, improve their protective factors, and address their mental health needs. The Rivera family met their treatment goals and was successfully discharged from services in March of 2020.