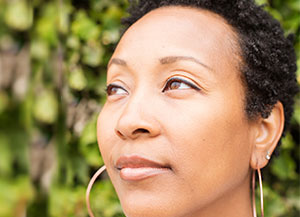 Ms.Thompson is a 30-year-old African American female mother of two children, 10-year-old Samantha, and 9-month-old Kennedy. Ms. Thompson moved from Ohio to California, without any financial support or family in California. Ms. Thompson has been receiving services at ECDA for guidance and support.
In February 2022, Ms. Thompson was referred to the Family Preservation Program (FPP) after having an open case with DCFS.In-Home Outreach Counselors (IHOC) Cruz and Hernandez were assigned to the case. In addition, counselor Amezcua also provided services to Ms. Thompson as her FPP counselor. Family Preservation has kept open communication with the Children's Social Worker (CSW) assigned to Ms. Thompson's case to provide a cohesive treatment team. The IHOC continues to assist Ms. Thompson in successfully meeting her FPP goals as well as fulfilling her court mandates.
Ms. Thompson's Family Preservation case opened on February 17, 2022, when a dispute with a neighbor led to police involvement and an open case with DCFS. During the dispute, Ms. Thompson threatened to shoot her neighbor but did not have a gun. Ms. Thompson was consequently detained and spent a day in jail. The incident occurred in front of her older child, Samantha. At the time of the incident, Ms. Thompson was living in Palmdale but later moved to Chatsworth at the beginning of January 2022. Ms. Thompson currently resides in a shelter. During her stay in one specific shelter, Ms. Thompson had three additional verbal and physical altercations with her roommates where Ms. Thompson reportedshe was trying to protect her children.
Ms. Thompson's FPP case continues to be open but is set to close toward the end of the year. Family Preservation has assisted Ms. Thompson in completing her court mandates which consisted of parenting classes and Family Preservation's 16-week Nurturing Parenting Program. Ms. Thompson reported learning ways to improve her children's self-worth, problem-solving with her children, age-appropriate discipline, healthy ways to communicate, and the importance of providing children with a violence-free environment. Ms. Thompson also received counseling services through our Family Preservation Program. Ms. Thompson completed a total of 19 counseling sessions.
During the sessions, Counselor Amezcua and Ms. Thompson worked on self-care, boundary setting, child safety, learning healthy coping skills, identifying anger warning signs, problem-solving skills, and conflict resolution skills. The In-Home Outreach Counselor has ensured the safety of the children throughout each weekly visit as well as helped navigate different community resources to assist with any immediate needs. The resources included employment, childcare, and community events. The Counselor has also assisted Ms. Thompson in overcoming barriers by finding alternative solutions. Currently, Family Preservation is assisting Ms. Thompson by covering fees for her 16-week Anger Management Program. Ms. Thompson started her program at the beginning of August and is set to complete it at the beginning of December 2022.
Ms. Thompson's FPP and DCFS cases are set to be successfully closed by the end of 2022. Ms. Thompson is still pending to complete one of her court mandates. CSW has stated Ms. Thompson will be ready for closure once she completes the Anger Management Program as there are no current child safety concerns. During visits, IHOC observed that Ms. Thompson implements proper tools to avoid further argument escalation (e.g., walking away, learning triggers) and demonstrates insight and judgment on her actions and emotional well-being. Ms. Thompson also shared more awareness of how her actions affect her children and the priority to provide her children with a healthy, nurturing environment that is free of violence.
To read more of our client success stories please visit https://ecda.org/client-news/.