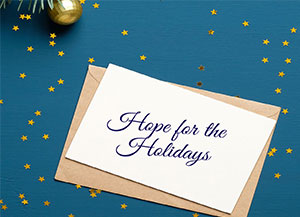 The holiday season is a time when many think of ways to give back to those in need. Giving back is very important to El Centro de Amistad as it helps unite our community and brings happiness to families in need. Every year, ECDA hosts two-holiday campaigns: Our annual Thanksgiving Food Drive and our annual Adopt-A-Family program.
Last year, ECDA provided 60 families at both our Canoga Park and San Fernando locations with a complete Thanksgiving meal, which consisted of a holiday basket including a turkey, non-perishable items, $50 dollar gift cards, and My Stuff Foundation Bags.
ECDA's "Adopt-A-Family" program is another holiday program that has quickly grown since its commencement four years ago. What started as 2-3 families being adopted during the holiday season has now grown to 85 families. Thanks to our donors, ECDA was able to additionally surprise two local families battling health issues with $2,000.00 checks to help pay for food, unpaid bills, and holiday gifts. The demand has been so great and we are thankful to all our donors and sponsors. The impact these donations make is reflected in our clients' tears of happiness.
This holiday season, we hope to surpass last year's goals. Our Thanksgiving Food Drive will run from September 12th to November 11th and our Adopt-A-Family Campaign will take place between November 1st to November 28th. For more information, please see our holiday flyers.
If you would like to learn how to donate to our holiday campaigns, please get in touch with Community Relations Supervisor, Flaviola Garcia at (818) 898-0223 or via email at flaviola.g@ecda.org. Donations made to ECDA fundraising campaigns are tax-deductible.
Together, we can empower lives for a better tomorrow.