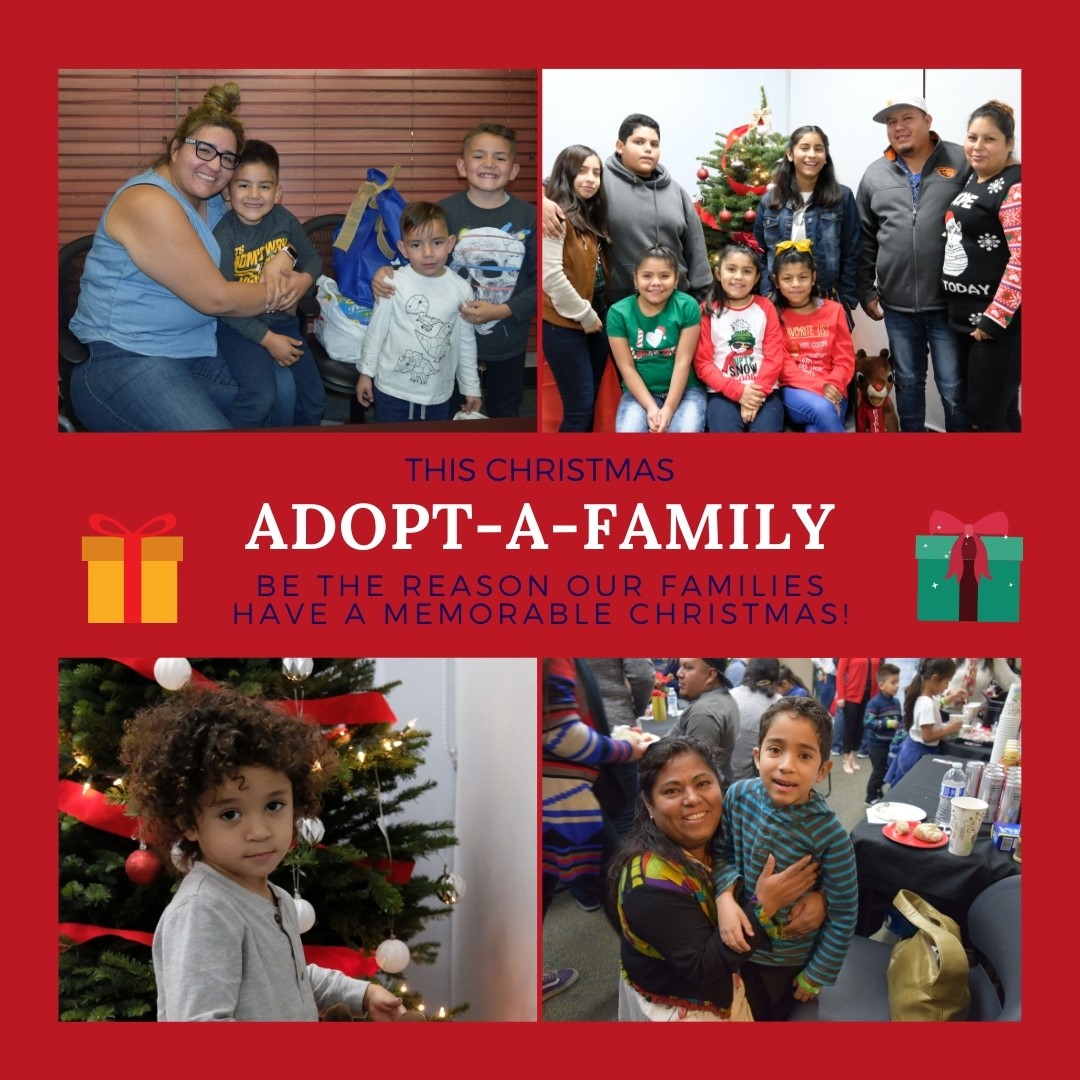 While last year we may have hosted ugly sweater events, exchanged holiday cookie recipes, or gathered to feast on traditional holiday meals, these holidays with family and friends will look different. Due to the pandemic, we'll be optimistically cautious and reimagine the holiday festivities. For some families, the holidays may be bleak.
High unemployment rates, homelessness, financial stressors, and mental health concerns are factors that lead to uneasy feelings of frustration, sadness, and anxiety for a parent who is unable to provide a holiday meal for their family. With the impact of the pandemic, we're asking supporters like you to consider adopting a family for the holidays.
Every year during the holidays, about 20 low-income families, some homeless, single-parent households, undocumented or facing family disruption, are identified for our Adopt-A-Family program. We need your support to help our families have a brighter holiday season.
To comply with social distancing restrictions this year, we're asking for Visa gift card donations to help them purchase groceries, warm clothes, and essential items. We are requesting $50 gift cards per family member, and we have families of three, four, and five members who need our help. Visit http://ecda.org/donate/ to donate $150 to support a family of three, $200 to support a family of four, $250 to support a family of five, or a donation of your choice. For more information, call Flaviola Garcia at 818-898-0223 or email at flaviola.g@ecda.org.