Special Message from Supervisor Sheila Kuehl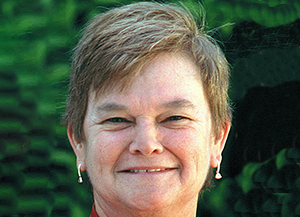 El Centro de Amistad announces its virtual conference on, Culture, Equity & Race in Mental Health, taking place online on May 11, starting from 9 a.m. to 12 p.m. with an interactive workshop streaming live on YouTube and Facebook pages.
To control the spread of COVID-19, lockdowns were enacted across the world, causing challenges for many, such as isolation, joblessness, and childcare severely affecting their mental well-being. Some people were able to cope with the anxiety and stress of the different lockdowns individuals experienced, while others struggled.
"The pandemic's negative impacts weigh most heavily on those who were vulnerable, to begin with. The Covid-19 pandemic surfaced some serious mental health issues," said Los Angeles County Supervisor Sheila Kuehl. "The caring staff at El Centro de Amistad provided essential therapeutic services that families and communities so desperately need. The pandemic created a moment where we all had to look out for each other."
The organization's Mental Health Conference on Culture, Equity & Race in Mental Health will bring together mental health experts to advance knowledge and skills related to some of today's most relevant mental health topics.
Key conference speakers include Dr. Sherry C. Wang, a licensed counseling psychologist, an infant, child, and early childhood mental health specialist; Jenny López, a licensed clinical social worker, and Sunny Cho, a licensed marriage and family therapist, and Child Therapist Alina Gonzalez, an associate marriage and family therapist. Also, special appearance videos by Kuehl and Los Angeles City Council President Nury Martinez will be featured as they share touching messages of her support for mental health.
Other key conference highlights include:
Participants will learn to identify how their privilege may be affecting interaction and service to community members.
Participants will be informed and empowered to know ways of helping face Anti-Asian Racism.
Participants will be guided into brave dialogue around exploring power and privilege, and discerning its impact on our beliefs, attitudes, and community practices.
Together, we will review historical contexts, self-reflect on our own implicit biases, and practice integrating evidence-based strategies to consciously address our implicit biases.
A Q & A after each presentation for participants.
Interested participants, please register at http://ecda.org/conference-registration/. For event information, contact Flaviola Garcia, Community Relations Supervisor, at 818-898-0223 or email Flaviola.g@ecda.org. To learn more about ECDA, visit http://ecda.org/.