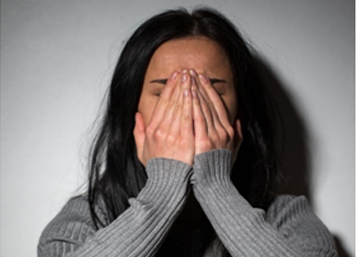 In February 2019, 22-year-old Anna came to the attention of DCFS due to a severe domestic violence incident between her and her partner. Anna's partner beat her severely in the community, and she thought she might not survive the incident. She was initially referred to the Family Preservation Program to assist her with completing her court orders and ensure the safety of her one-year-old son, Jonathan. However, throughout her five months with the program, she learned so much about herself. Anna was able to become more independent and confident in herself through her participation in individual therapy with a community agency. She participated in a domestic violence support group where she was able to learn about the cycle of violence, the red flags, how to create and implement a safety plan, and how to create a support network with other women who have also experienced similar situations such as her own.
Her In-Home Outreach Counselor, Monica Vidal, was able to provide her with many different resources such as available community/family events, self-care/support groups, immigration referrals (to apply for U-VISA), Victims of Crime, among others. She was also able to learn how to budget more effectively and organize herself. She received a toddler bed for child Jonathan, as well as a dresser for his belongings through Auxiliary and Discretionary funds. Anna was active in her participation, was cooperative, and participated fully in services. She ensured that her child, Jonathan, was safe and received the assessment services he needed through the Regional Center to make sure he was meeting his milestones.
Despite Anna's busy schedule, she was able to prioritize her child's and her wellbeing. At termination in July 2019, Anna expressed that although the services were stressful at first, she was glad she was able to receive services through a program such as FP, as she received a lot of support. It taught her to be more independent and self-sufficient. Anna stated she now felt more connected to her community and knew where to go when she needed resources in the future for herself and her child.