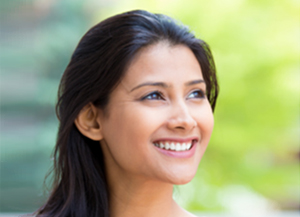 Alexa is an 18-year-old Hispanic female referred to El Centro de Amistad in 2020 by Access, Department of Mental Health. She was referred due to symptoms of depression, self-harm behaviors, and a history of trauma and neglect. Alexa has since been working with MHC Tejeda and Case Manager Romero to alleviate her trauma and depression symptoms, which stemmed from being homeless and neglected.
Throughout her childhood, Alexa's mother and father exposed her and her siblings to drug use in the home, gang activities, and neglected their most basic needs. At the age of 16, Alexa was removed from her biological parent's care and was placed in the care of her paternal grandmother due to her parents being unable to maintain a stable home for the client and siblings. Prior to being placed in foster care, Alexa and her family were homeless for about two years. During that time, Alexa could not attend school due to homelessness and having to take over the parental responsibilities for her siblings. She missed her entire freshman year and her 1st semester of sophomore year in High School.
Alexa has consistently attended her therapy sessions and engaged in every session. She has been working through the traumatic events she was exposed to and learning needed tools to help her deal with her depressive and irritable symptoms. She consistently implements learned techniques and interventions at home, school, andthe community.
Alexacan now engage in self-care daily and demonstrates to be able to use a positive coping skill to tackle whatever comes her way to have good days. Alexa was able to catch up in school and is about to graduate High School. Alexa was accepted to California State University Northridge and was given a Bridge to The Future Scholarship, which provides free college tuition for four years. Alexa was also awarded the West Valley Boys and Girls Club Youth of the Year Award for 2020. Besides her academic accomplishment, Alexa has learned to become assertive and engage in positive coping skills.
Alexa continues to climb up the ladder towards her individual, self-earned academic and personal success. She is now a college student. She is on her path to having a very successful discharge from treatment.