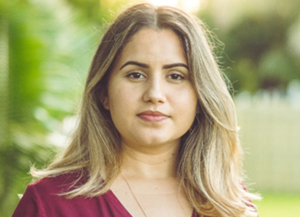 Pamela is a 29-year-old Latina female who began therapy to deal with unresolved childhood issues, grief and loss, substance use, and having her three children removed from her custody due to neglect. At the onset of therapy, she presented as a highly anxious person who seemed overwhelmed with her life circumstances and responsibilities.
As a young adult, Pamela's mother was diagnosed with Diabetes and would die from the illness, which affected Pamela's coping skills and made her more anxious. Pamela had many unresolved issues that she had difficulty dealing with day-to-day responsibilities.
At the age of 27, Pamela found herself in a precarious situation; she had three children and a longstanding relationship. She and her partner were abusing alcohol. She and her partner's drinking and carelessness would turn Pamela's world upside down. Her children would soon be removed from her custody in June of 2021 by the Department of Children and Family Services due to alleged neglect.
Therapy was something that was mandated and which Pamela sought out immediately. Her goal was to get sober and regain custody of her children. Her partner was also on the same track, and they began their journey toward sobriety and wellness. On November 16, 2021, Pamela began therapy at El Centro de Amistad with MHC Puri. As Pamela told her story and started seeing patterns of dysfunction, she gradually began to process her history and realize the impact of her childhood on her current situation. Along with therapy, Pamela and her partner attended AA and other substance use meetings and have been sober for over one year. They both have secure employment and are frequently praised by their employers for their excellent work skills.
Pamela has been working with ECDA's employment specialist to look for higher-paying jobs. She has turned down as her current employer increased her hours, offered competitive pay, and gave her more responsibilities. Pamela works in sales/customer service, and her partner works for Homeboy Industries.
The main goal for Pamela is to maintain sobriety, continue processing her feelings and utilize healthy coping skills. According to her therapist, "She now presents as a mature adult. She looks at the world through a different lens and knows that even though talking about her past is painful, it is healing. "Pamela has made it her commitment never to relapse and keep her family intact. She beams with pride when she talks about her children and how she has turned her life around. Pamela is a true success!